BRIDAL
The Bridal Tom Sébastien collection is a line of comfortable and fashion forward dresses that are custom made for the brides. The gowns in this collection represent the breathtaking style and highly-skilled craftsmanship. The bridal gowns are known for their romantic and sensual nature and high – end details, along with their figure-flattering silhouettes. The garments are characterized by a light, delicate and feminine elegance all while combining supreme quality materials and lace. Tom Sebastien's creations reflect modern thinking about the stunning appearance of the bride.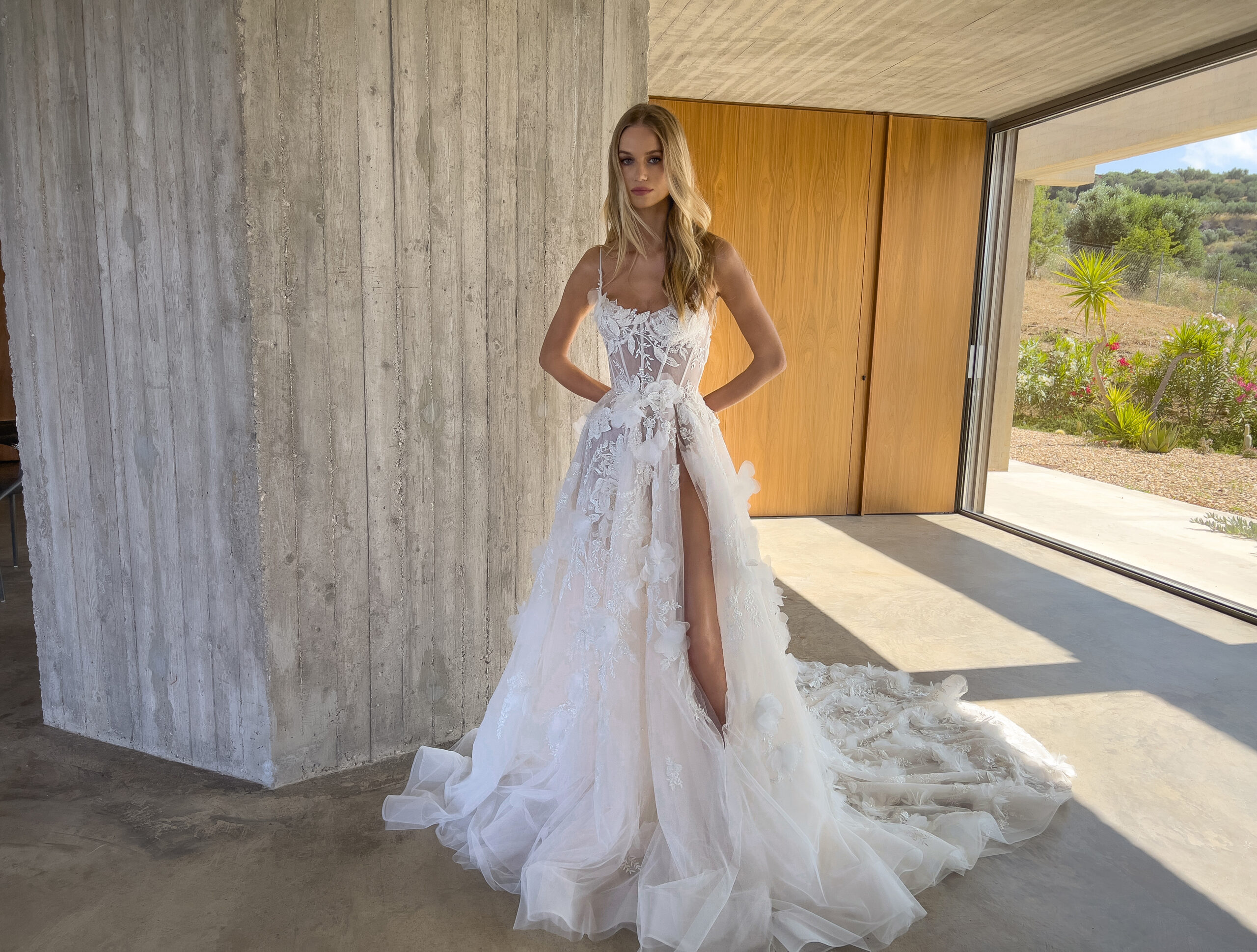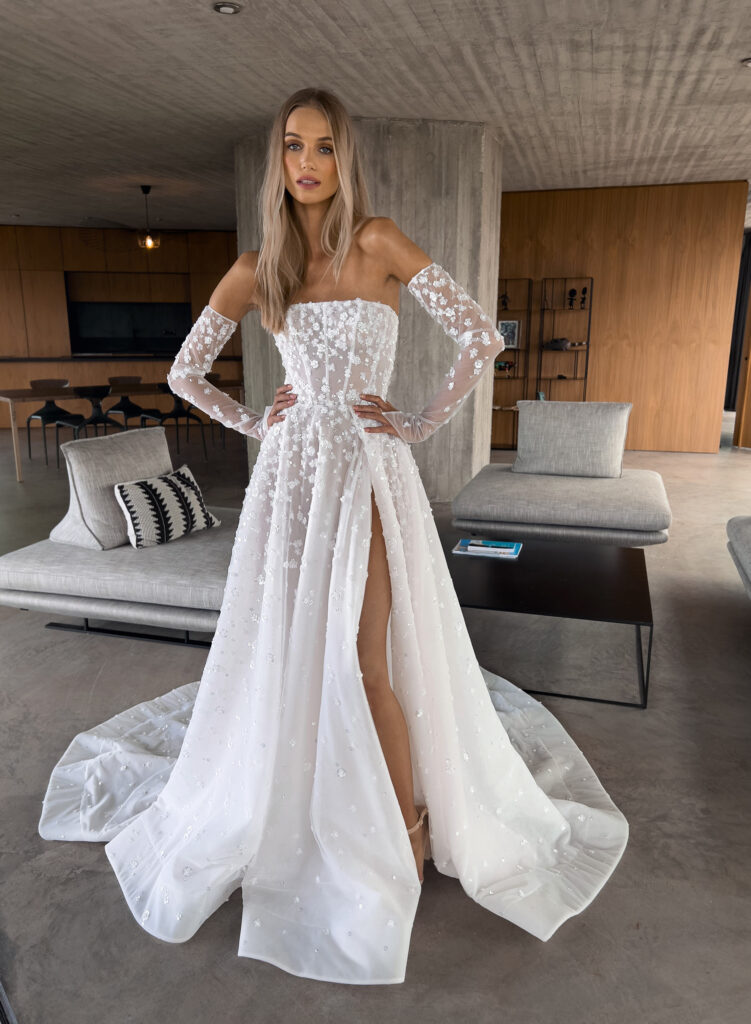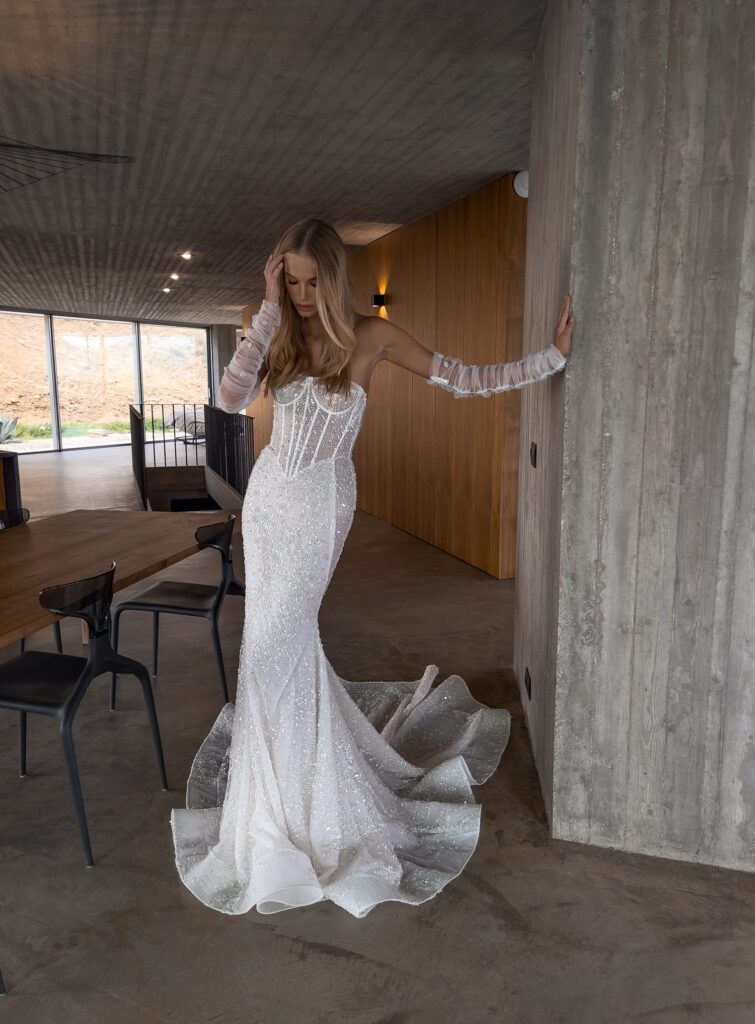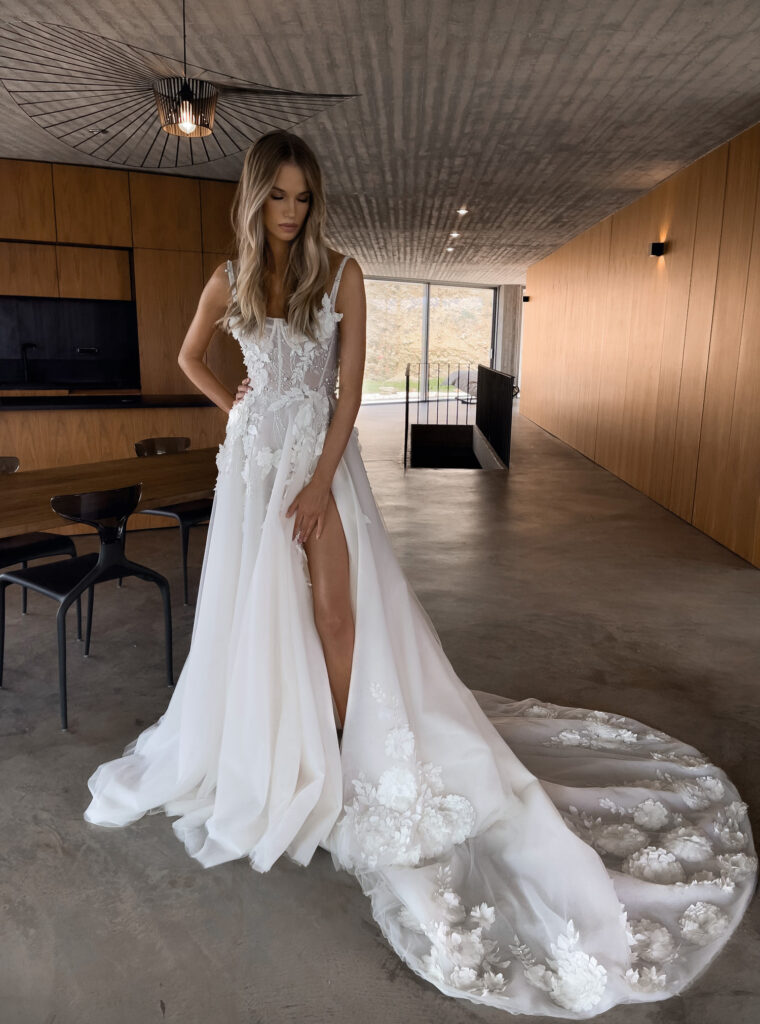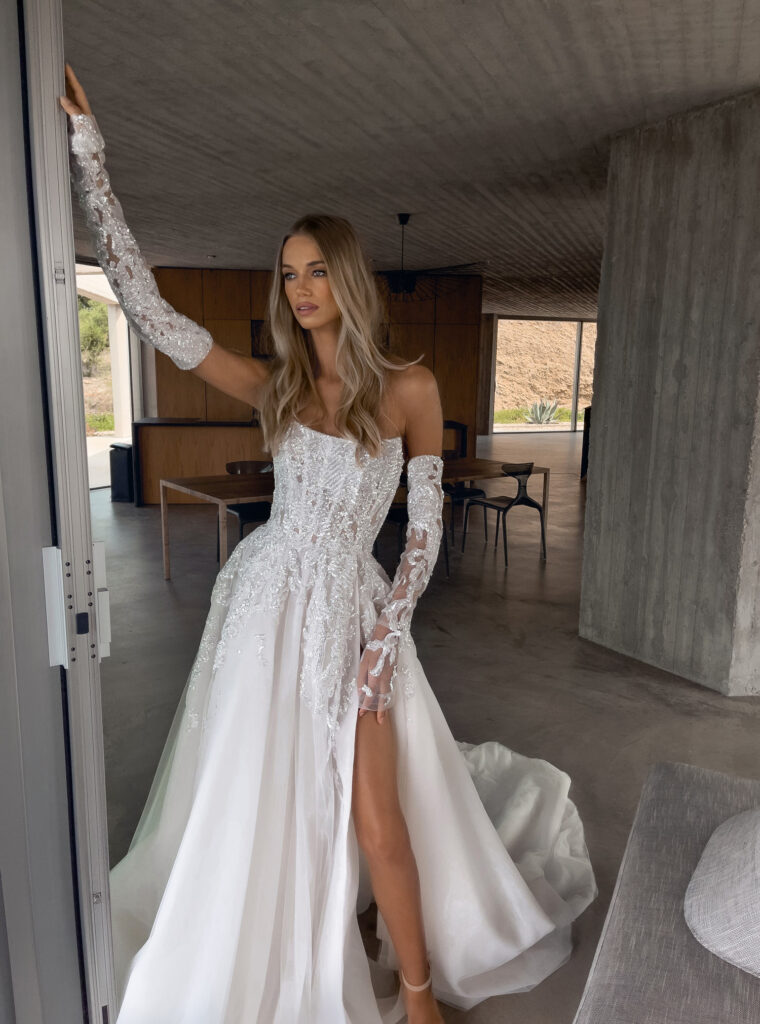 Tom Sébastien
Ultra Bridal
In this latest manifestation from the esteemed house of TOM SÉBASTIEN, we unravel the Ultra vision of the bride. Ultra gowns feature femininity, embodying a universe of glamour, romance, and sensual allure, meticulously crafted with an emphasis on detail, quality, and modernity.

The Bridal line unveils the bridal images of the bride in a symphony of couture.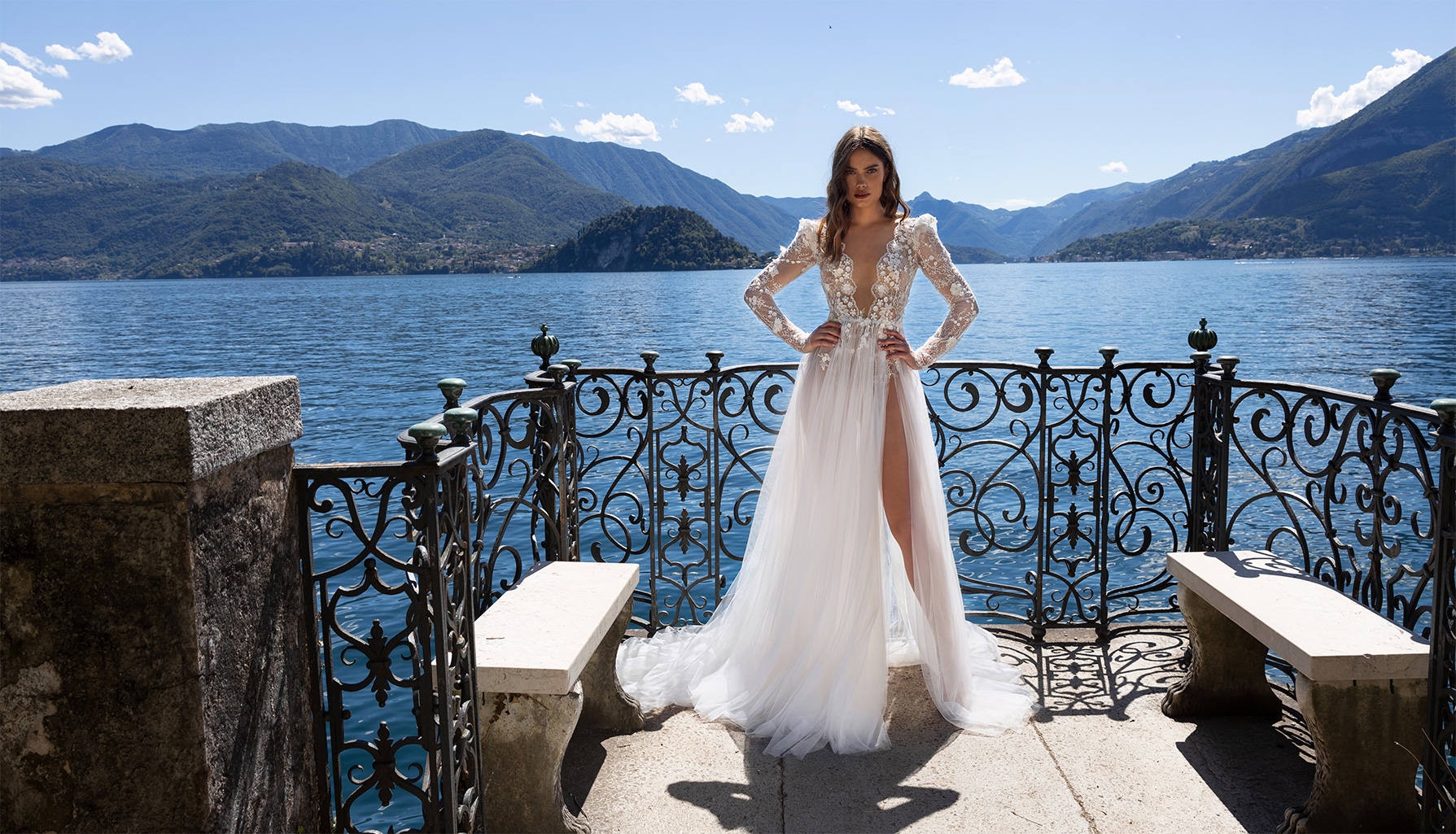 Tom Sébastien
Villa Monastero
Villa Monastero Collection depicts high fashion in a secure, sexy way to contour the body. Modern design, flawless details and 3D hand embellishments of Tom Sébastien House take their romance with a side of daring. The designers do not let you forget that a woman is a delightful creature when shaping Villa Monastero gowns. Airy skirts, glittery lace layers add sparkling dimension to the Villa Monastero 2022 collection.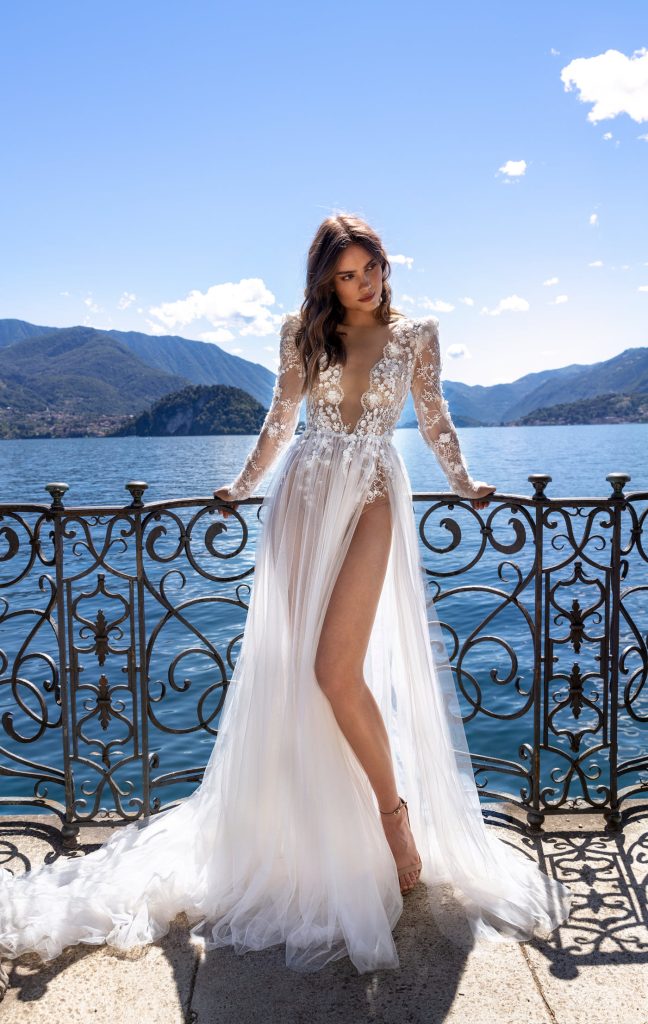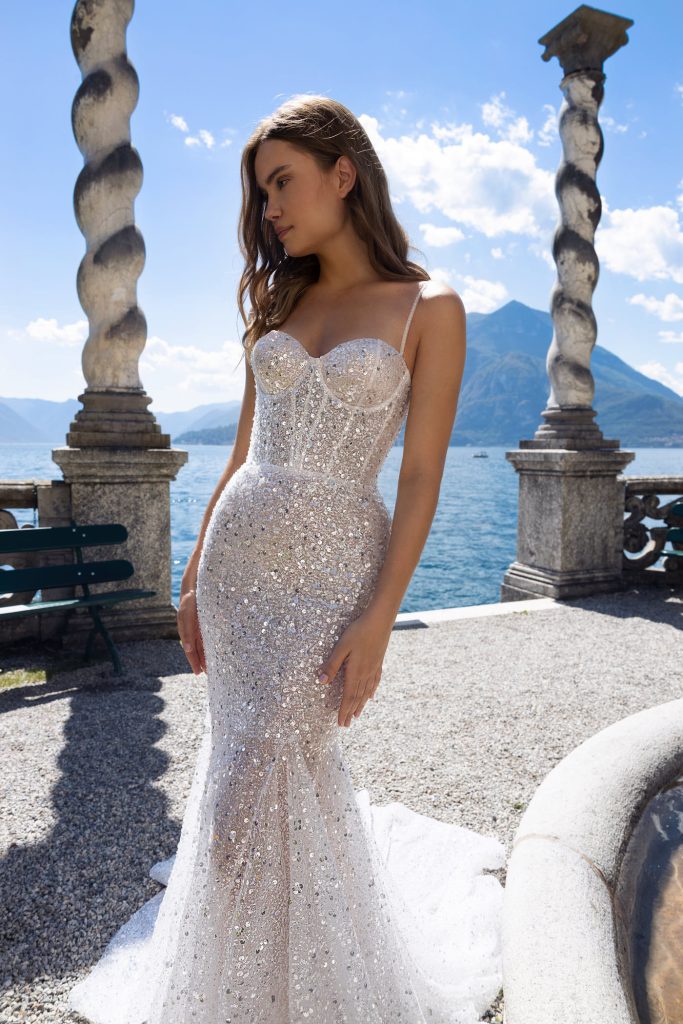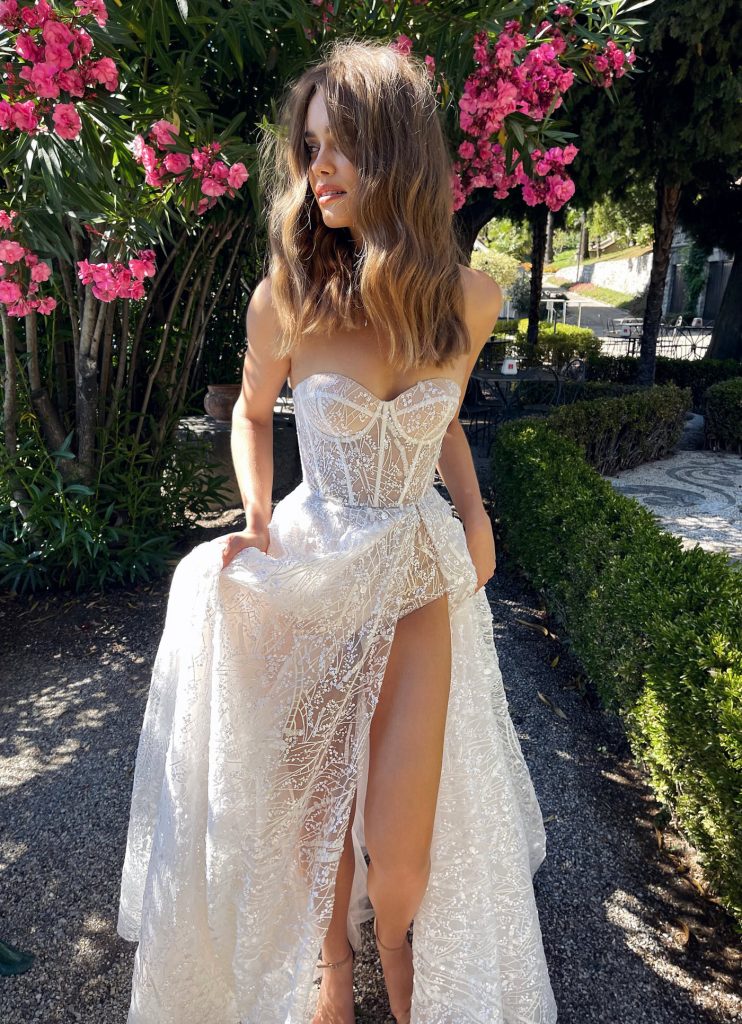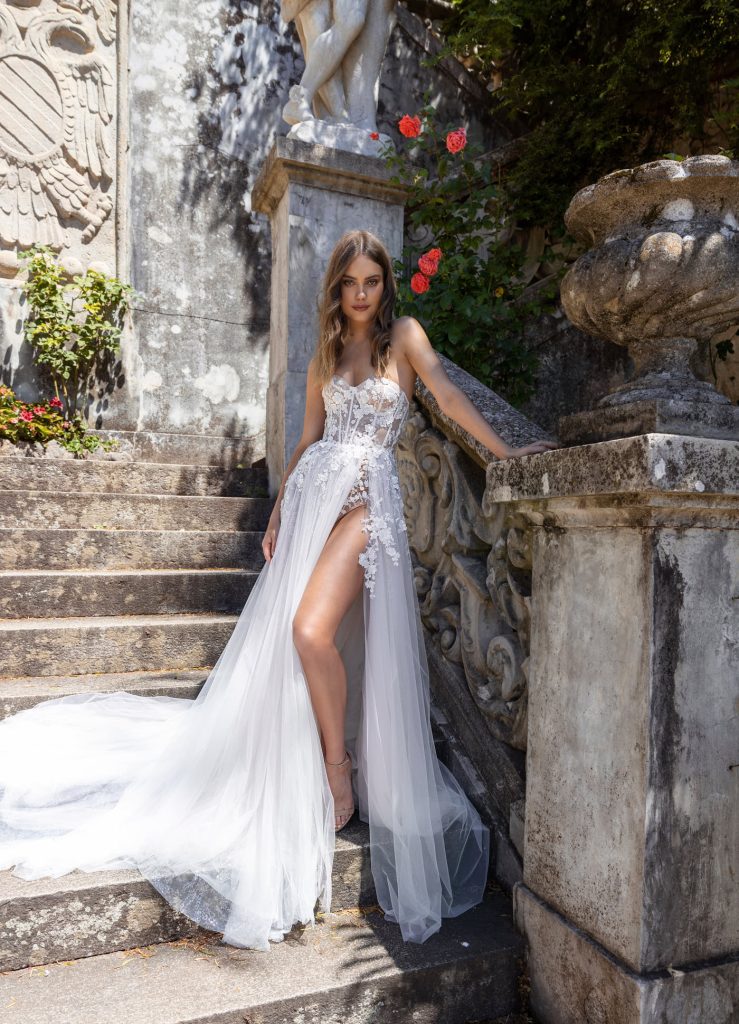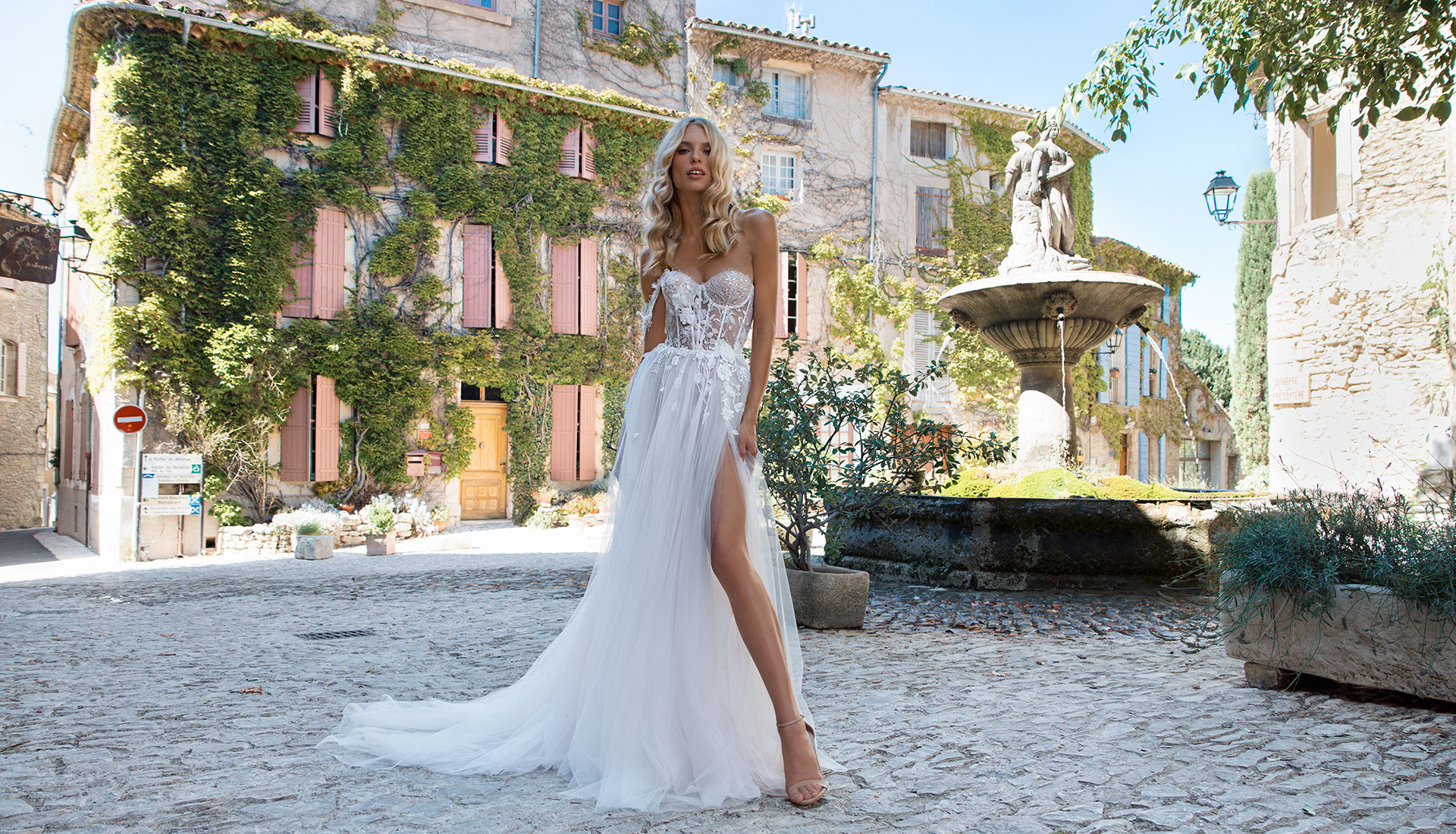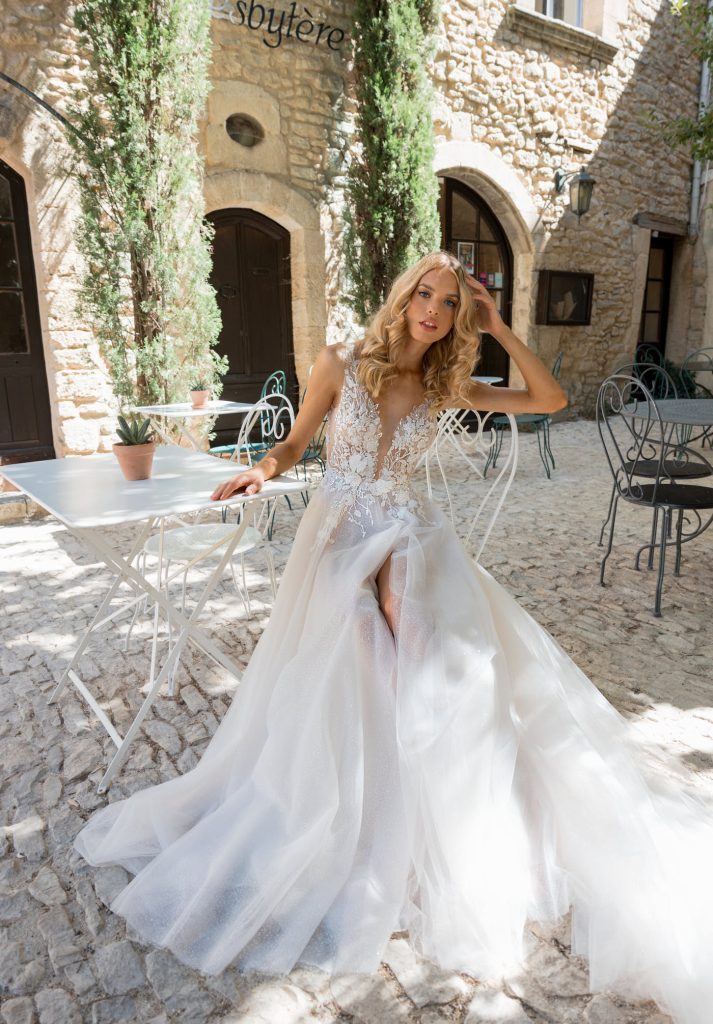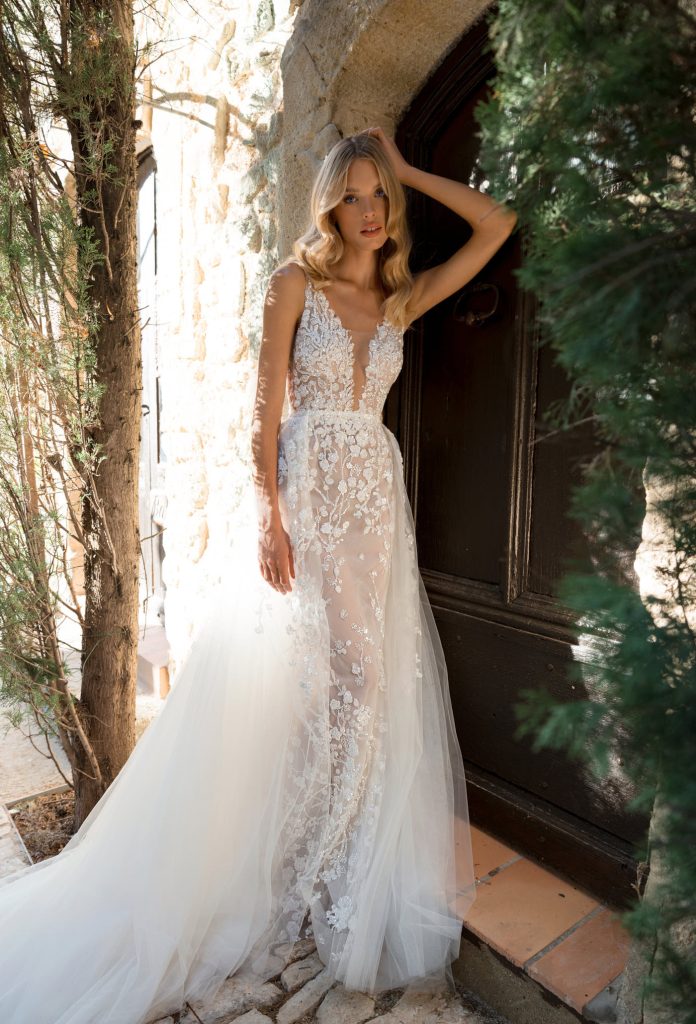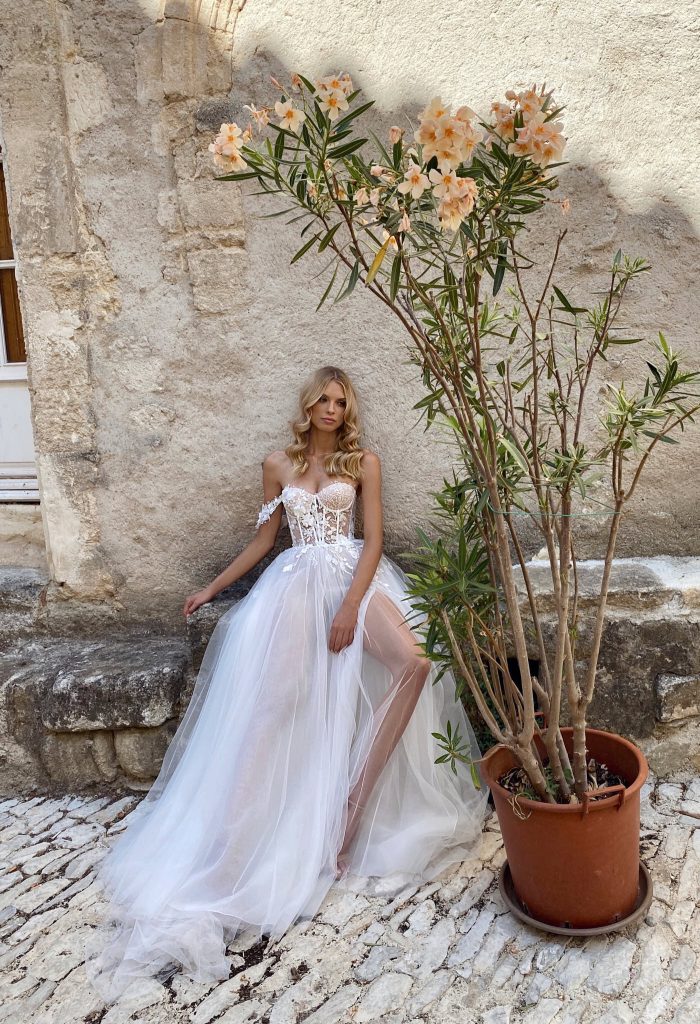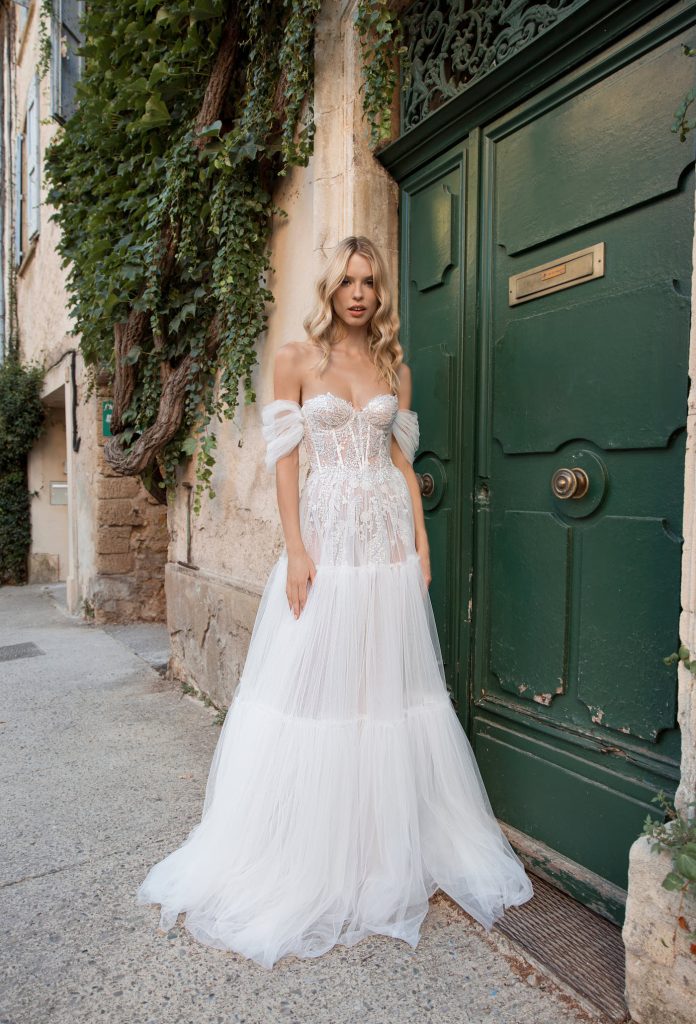 Tom Sébastien
Provence
Tom Sébastien's Provence bridal collection is a boho bride's dream! It features delicate floral beading with ruched accents and detachable swag sleeves, intriguing slit skirts and plunging necklines, dreamy glitter tulle and sheer details galore. These wedding dresses are crafted using the finest Italian fabrics with high-end finishes to achieve the label's signature luxurious aesthetic.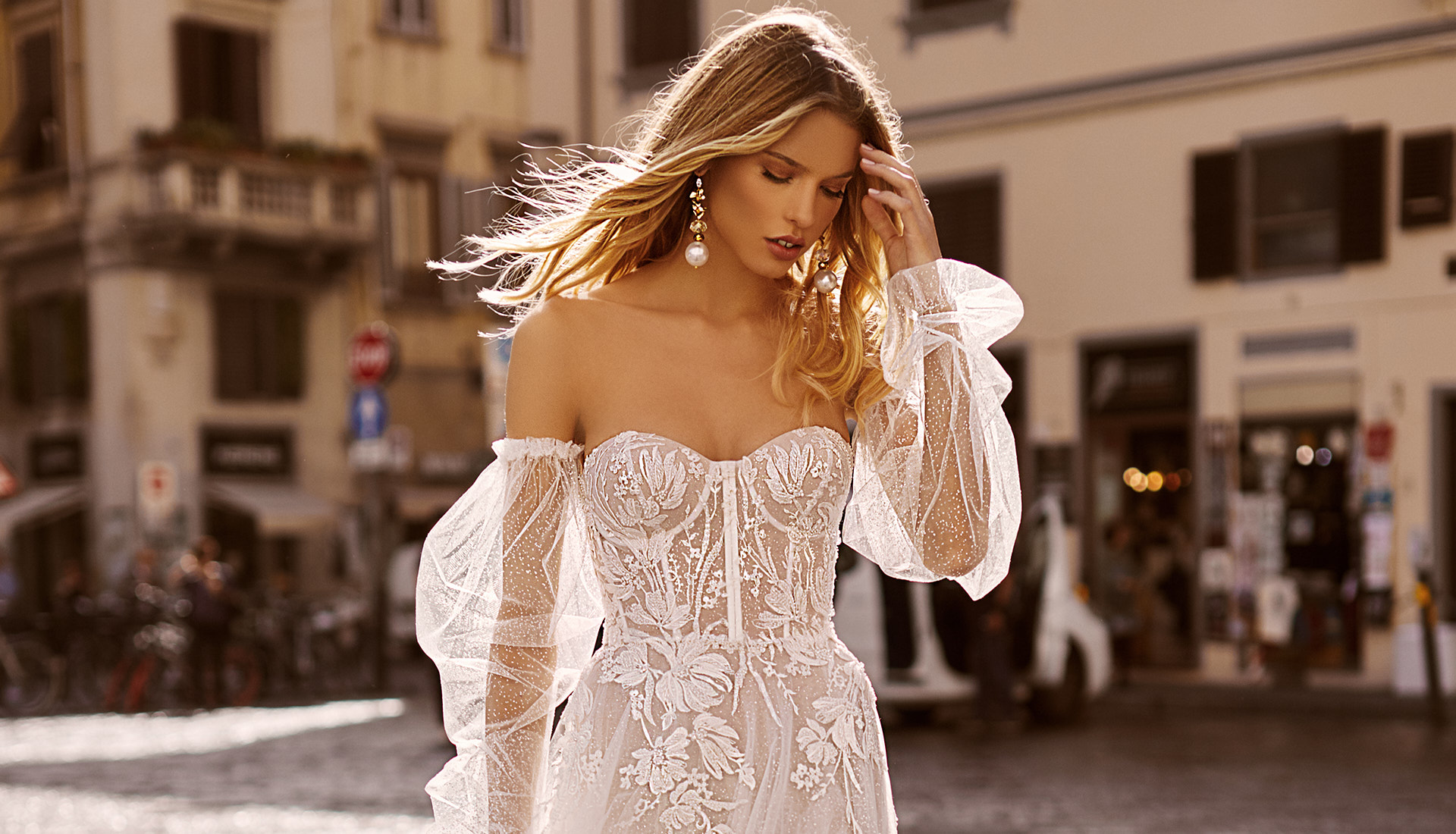 Tom Sébastien
Florence
The Florence collection by Tom Sébastien forms a perfect marriage of lightness and elegance, the 2020 gowns are perfect for romantic yet bold bride who love sublimely delicate and airy looks with a good dose of sparkle. The removable sleeves perfectly complement the romantic look of the bride and the high slits lengthen and accentuate the silhouette. The transparent corsets are adorned with hand-sewn 3D floral appliqués. The ethereal and fairytale collection is dedicated to brave, romantic and self-confident brides.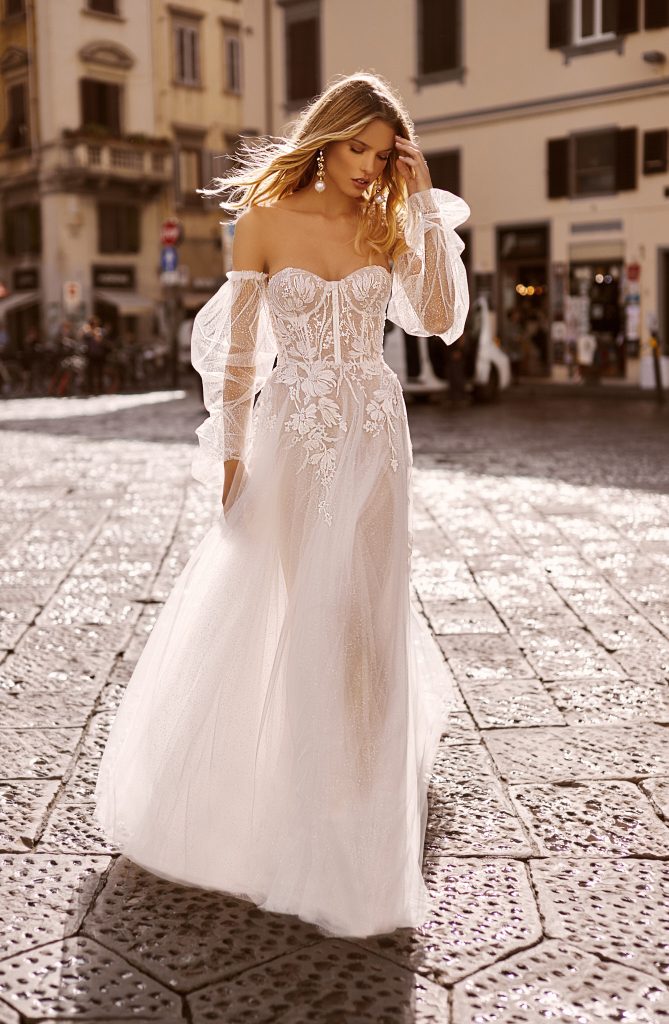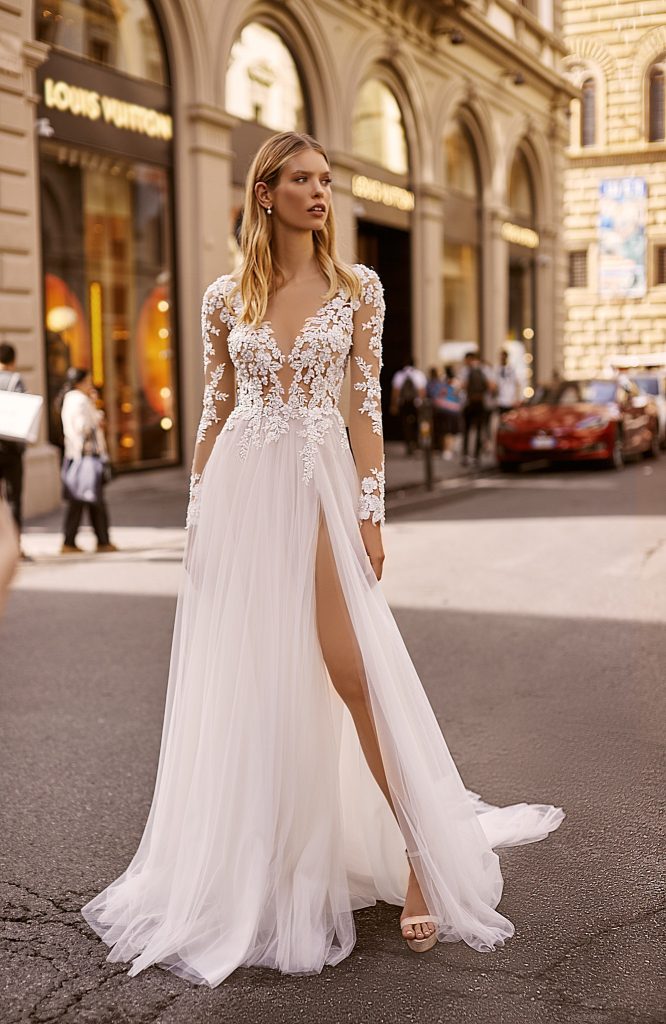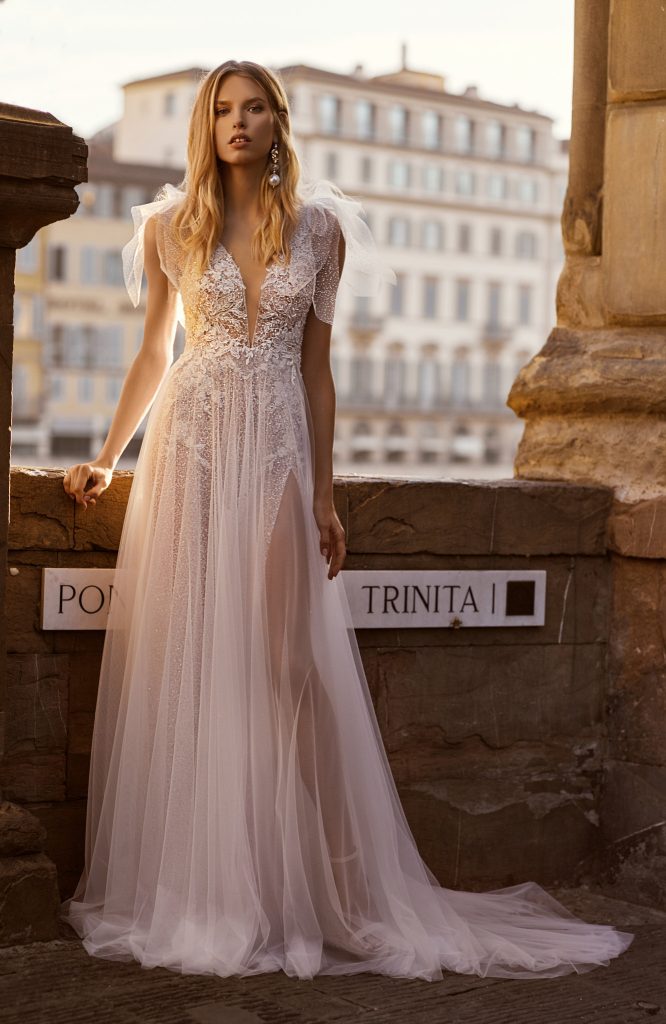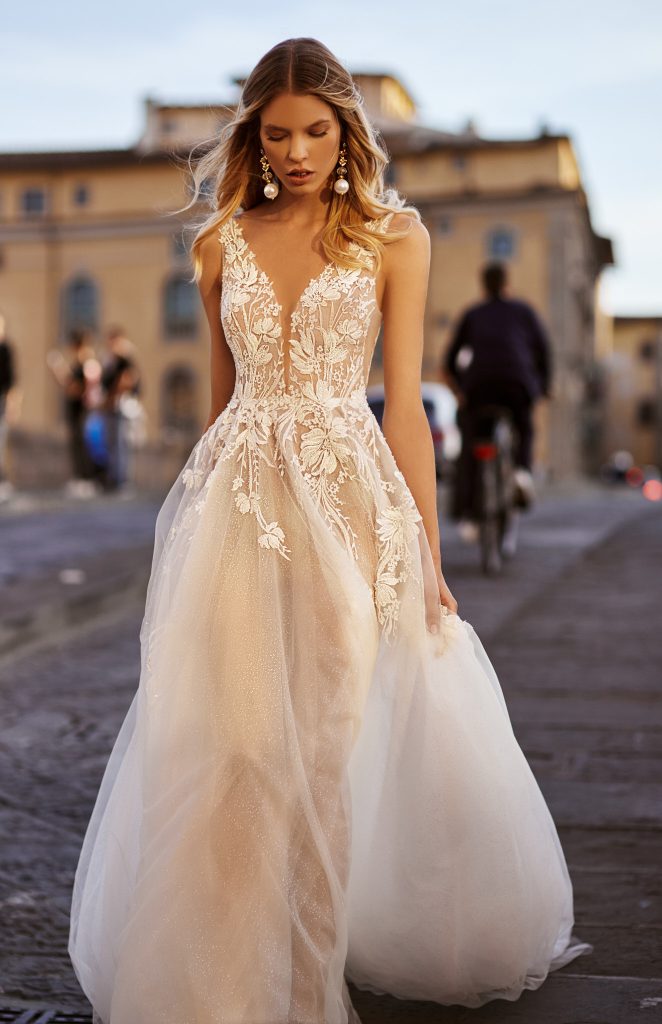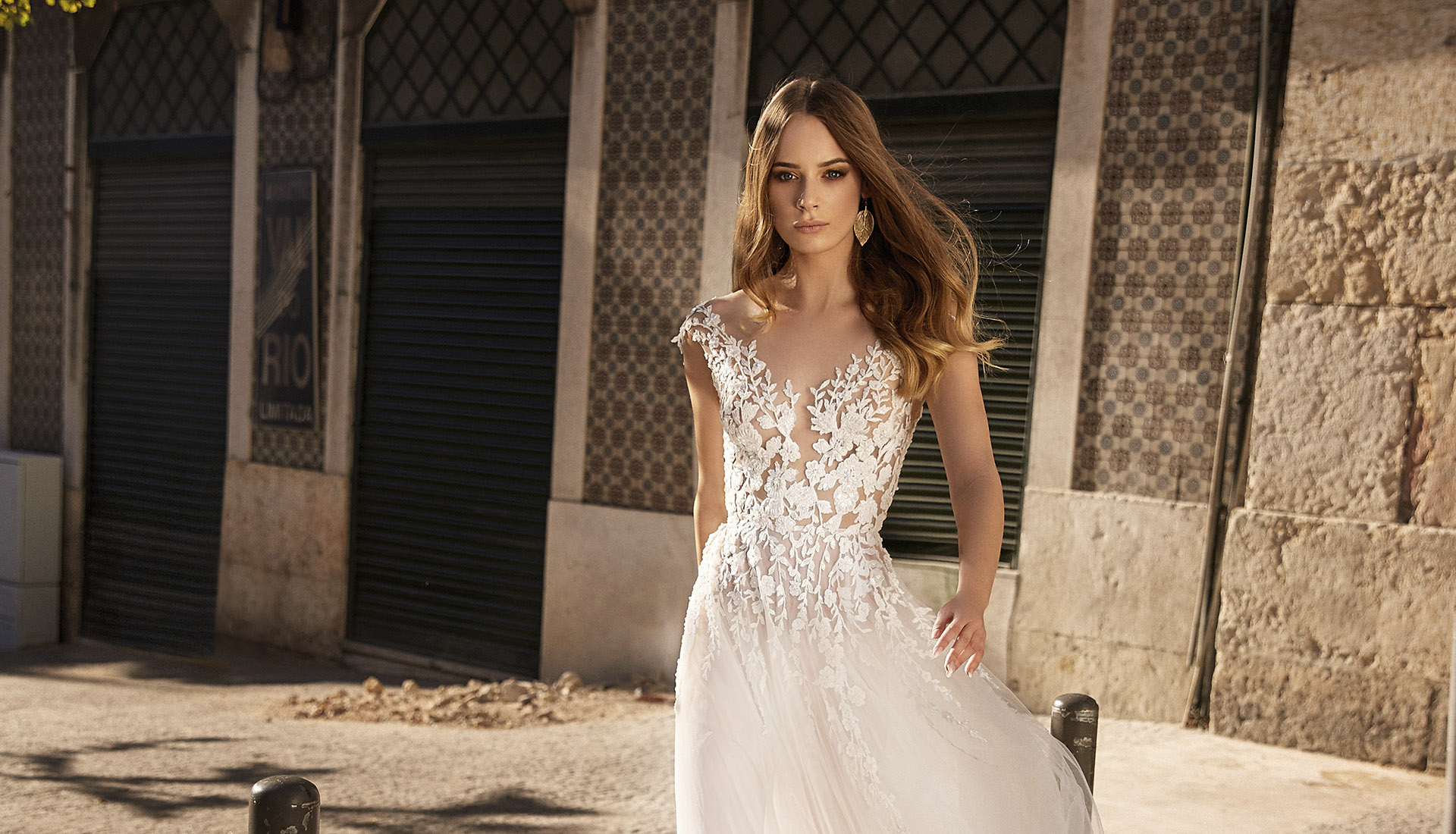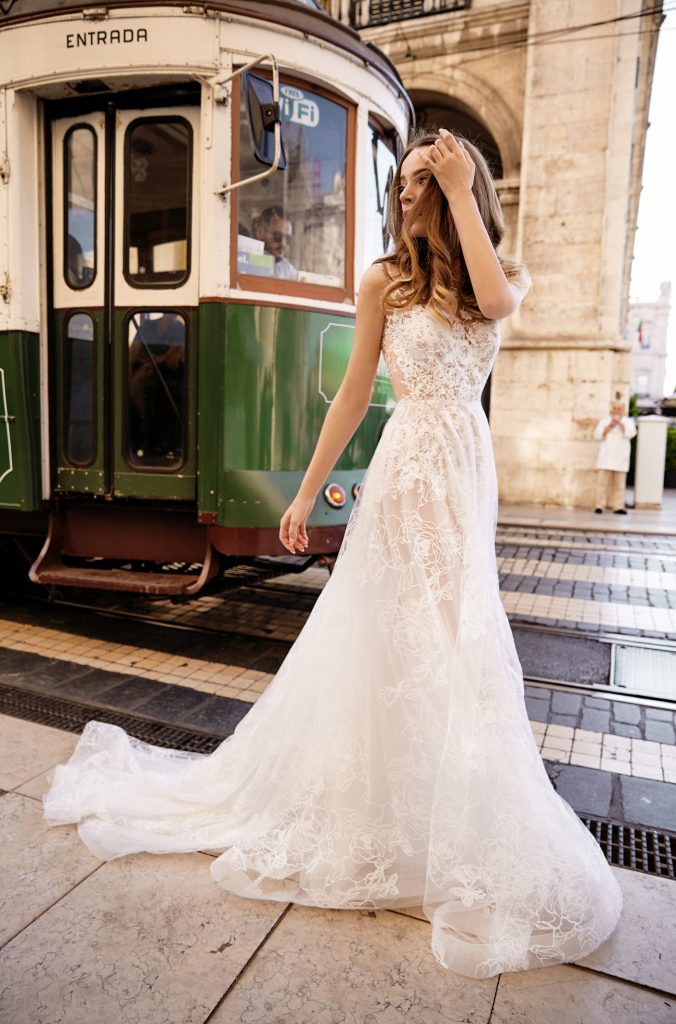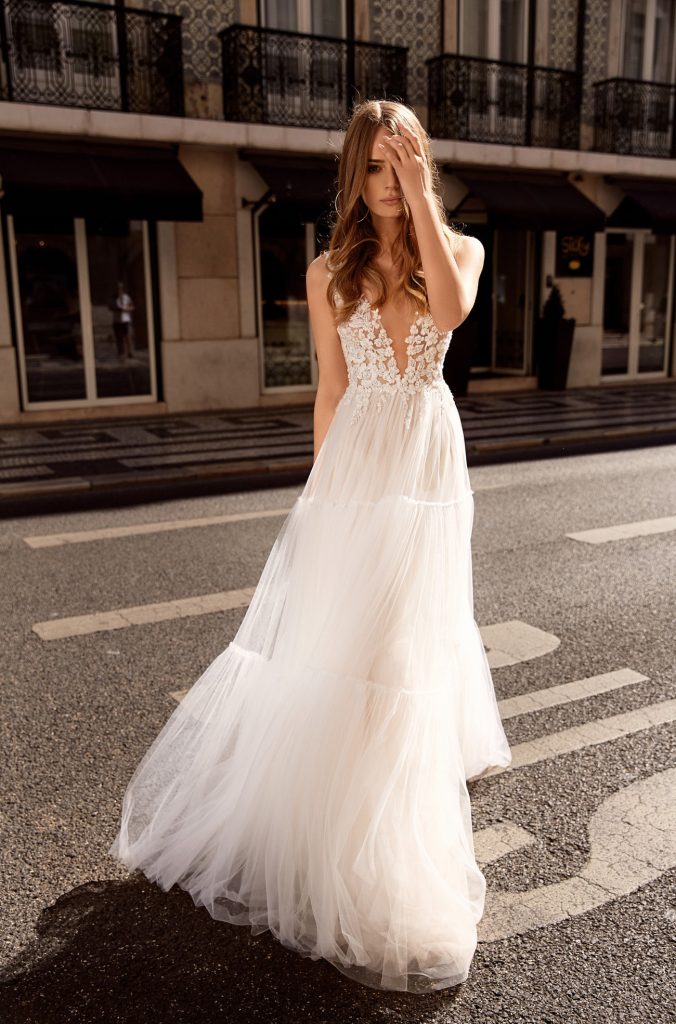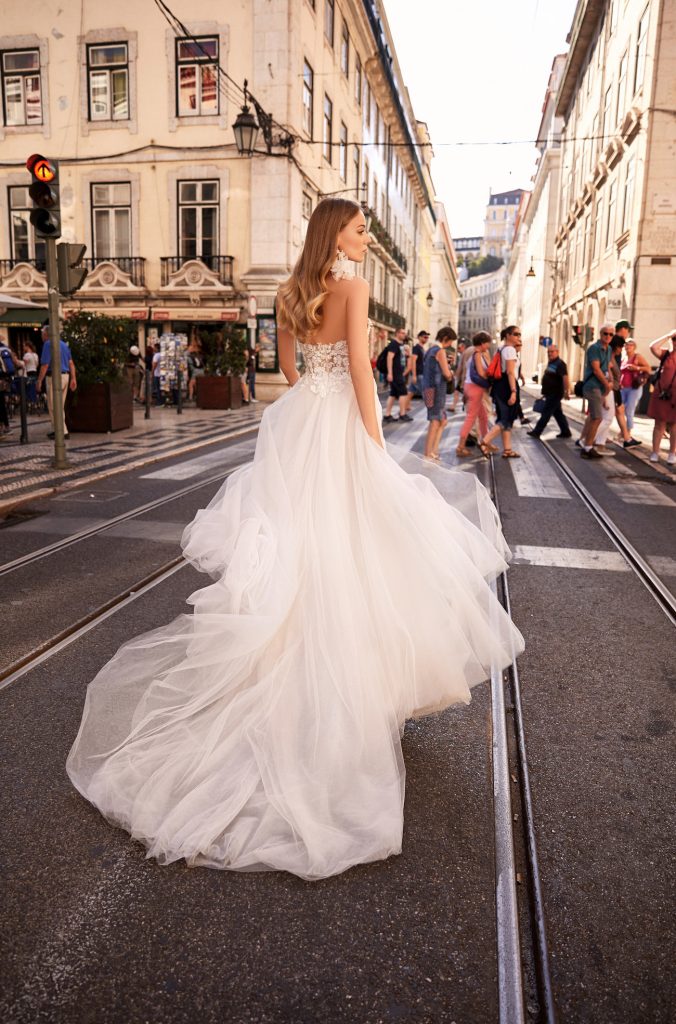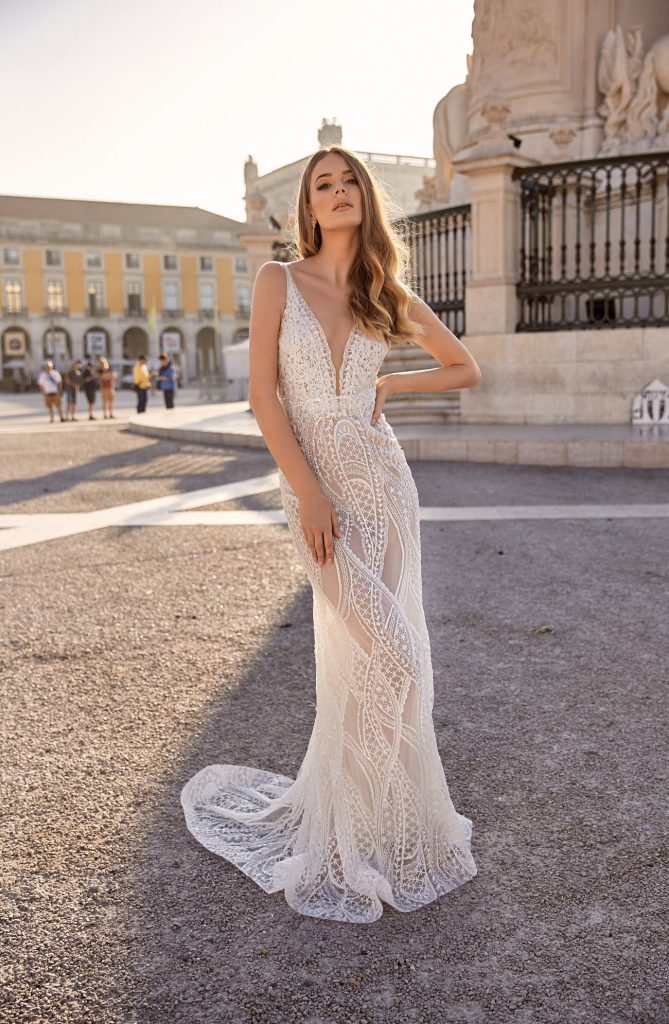 Tom Sébastien
Lisbon
The 2019 Lisbon bridal collection features ethereal looks which blends with an effortlessly modern feel. Elegant and majestic cuts, delicate and subtle shades of silk perfectly fall into the retro backdrop of charming streets of Lisbon. The new-fashioned figure and flowly silhouette will let you feel undeniably regal.
Design
Exquisite splice of fabrics
PERFECT FITTING
Designed to flatter the character of a woman
PREMIUM FABRICS
Made from the high – end quality materials and lace